Our Highly Esteemed and Knowledgeable Faculty Members
PROGRAM DIRECTOR
Tiffany Ferguson, DO
At the age of 9, I decided I would be a doctor – I never lost sight of that dream. I grew up in a town of 444 people in southern Oklahoma - raised by a single mom, living in a single wide trailer, we struggled to pay the bills on a monthly basis. But thanks to this upbringing, I was never afraid of hard work. In fact, I embraced it as part of my way of life. Living in rural Oklahoma, I witnessed the difficult time many people in our community had in accessing healthcare. In fact, there were not any physicians in my home town and the closest community where physicians could be accessed were staffed by family medicine physicians. There were no specialists. And many people could not afford to drive 45 miles to see a specialist. The family medicine physicians of this community cared for everyone, regardless of age, regardless of pathology, regardless of financial resources – they were integral part of the community and they lived to serve. Inspired by the passion these doctors had for medicine and for their community, I knew exactly the type of physician I wanted to become.
I graduated from Oklahoma State University Center for Health Sciences in 2007 and completed my family medicine residency at AllianceHealth Durant in 2010. The education I received during residency armed me with the tools necessary to have a diverse practice including traditional outpatient family medicine, emergency medicine, and hospitalist care. In 2012, I assumed the role of Director of Emergency Medicine at AllianceHealth Durant. In 2015, I became Vice President of Medical Affairs for the Oklahoma division of Hospital Physician Partners, a nationwide emergency and hospital medicine management company.
In 2016, armed with a new set of Leadership tools, I assumed the reigns of my alma mater, AllianceHealth Durant Family Medicine Residency Program. Shortly thereafter, another fellow graduate of the program, Dr. Terry Gerard, was added to our core family medicine faculty. Together, we share the vision of our founders to graduate highly competent family medicine physicians armed with the tools necessary to return to rural America and provide the same type of care that I witnessed in my own hometown as a child.
The American Academy of Family Physicians outlines nicely the rigorous training and vast knowledge a rural family medicine physician must obtain in order to practice stating:
"Today, family physicians provide the majority of care for America's underserved rural and urban populations. In fact, family physicians are distributed more proportionally to the U.S. population than any other physician specialty. Without family physicians, rural and underserved populations, in particular, would lack access to primary care.
Because of their extensive training, family physicians are the only specialists qualified to treat most ailments and provide comprehensive health care for people of all ages– from newborns to seniors."
Additionally a joint statement on curriculum from the National Rural Health Association and the American Academy of Family Physicians states:
"Medical education in the United States has become specialized, centralized, and urban, embracing uniformly rigorous standards of patient care, education, and research. Despite an increased production of the total number of physicians, a persistent geographic misdistribution of physicians has characterized the past 70 to 80 years. While 20 percent of the U.S. population lives in rural areas, only 9 percent of physicians do. The opportunity for medical education in this century is to recapture the diversity and relevance of distributed training, even as patient care, education and research are further improved. Distributed medical education that is uniquely adapted and responsive to the needs of rural underserved communities has the potential to reclaim medicine's social contract with the public."
As referenced above, the practice of a rural family medicine physician must be diverse in order to care for the community's need due to the lack of specialists in these areas. As an AOBFP board certified physician living and working in a rural underserved community, my practice is very diverse. As the program director, at least ¾ of my time is spent in graduate medical education, however, my passion and work in graduate medical education doesn't end after those hours. In fact, most weeks, 100% of my time is devoted to enhancing resident physicians' education either as the program director or as an educator directly supervising/teaching. I continue work some shifts in the emergency department of our primary teaching institution. In our rural community, family medicine physicians staffing the emergency department is the standard of care. While I am in the ER, residents rotate with me and I teach and mentor them to practice emergency medicine in rural communities.
Since November 2016, In addition to my program director duties, I have directly supervised residents in the FMP clinic. I have also had an active role participating, caring, and directly supervising the care of adult and pediatric inpatients. Beginning May 1, 2018, I also started to provide mentorship to the FM residents by seeing patients in the FMP independently. I had previously practiced outpatient family medicine by providing care to a panel of patients in a concierge practice. Those patients have now established care with me at the FMP and I also take new patients and see "same day sick visits" as well.
Quality and quality improvement in the healthcare setting is of significant interest to me personally. Therefore, I spend about three (3) hours per week mentoring residents, working with the quality department in the hospital, and performing research that aids in the improvement of healthcare delivered at our facility.
I have served as the medical director for Bryan County Emergency Medical Services since May 1, 2014. This position has allowed the residency program and EMS services to have an intimate relationship and be actively involved in community medicine in relation to emergency planning and disaster management training. Residents attend monthly EMS meetings with me which allows them to participate in the quality oversight process a medical director provides to the agency as well as participate in community emergency planning/disaster management. Residents also do "ride-alongs" with the EMS crew to better understand pre-hospital management of patient care and learn about the healthcare resources available in our community.
The role of the rural family medicine physicians is very diverse. I am very proud of the diverse skill set that all of our family medicine graduates, including myself, have obtained throughout this program. There have been weeks when my skills have been tested when I have resuscitated a pediatric trauma case in the ER (while teaching a resident), supervised a resident while he secured an airway on an inpatient in the ICU, taught a resident to perform ultrasound guided central line placement on a septic patient, delivered a baby and cared for the postpartum preeclamptic mother that had no prenatal care (while teaching a resident), and lead the Bryan County Emergency Management team through a disaster management drill (all residents participated). The same week, I helped a resident remove a toenail in the FMP, celebrated with one of my personal patient's the drop in their HgAIC and I attended a hospital quality improvement meeting alongside the residents and brainstormed ideas on how to improve our hospital CHF readmission rate. As a program director of a rural based family medicine program, I provide diverse mentorship/training in the practice of family medicine by caring for outpatient, inpatient, emergency room patients and obstetrical patients of all ages and in various settings. Literally everything I am involved in within the hospital and community is to improve the education of the residency program and provide an educational experience for the resident physicians. I work with the hospital and local resources, such as EMS agencies, to improve quality and understand/teach community medicine. I recognize that on paper, this does sound overwhelming. In reality, I am just an example of the life of a rural family medicine physician.
To say I am passionate about the healthcare of rural America and the importance of graduating highly competent, well trained family medicine physicians would be an understatement. I grew up a town of 400 people where there was not access to healthcare, hence why I am so passionate about my chosen career path. I teach and actively practice in such diversity because I love all aspects of family medicine. I hope that I teach and mentor these young physicians to be great clinicians and I inspire them to love medicine and their community as much as I do.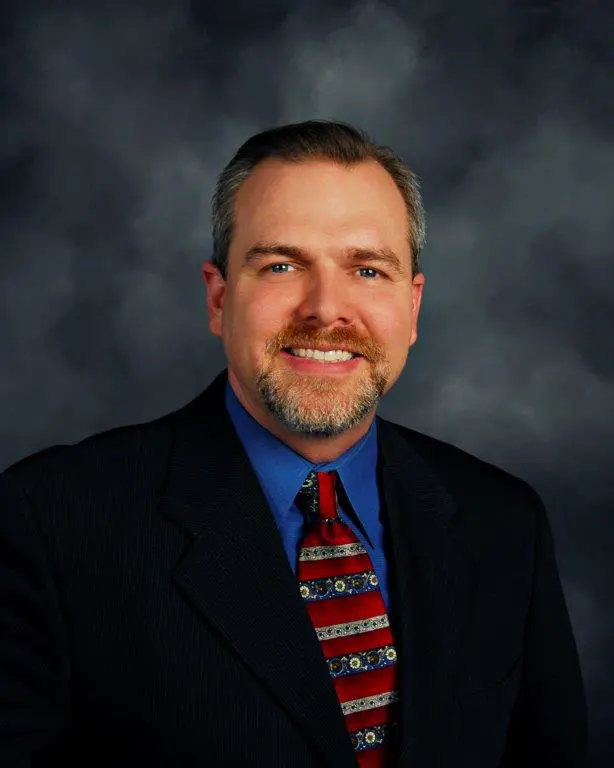 Dr. Gerard joined Alliance Health Durant Family Medicine Residency in mid-2018 as a Core Family Medicine and Director of Continuity Obstetrics.  He is also an Emergency Department Physician with Schumacher Clinical Partners at Alliance Health Durant, Durant, OK.
Dr. Terry R. Gerard II, DO is a graduate of Oklahoma State University College of Osteopathic Medicine in 2003, and before that completed his undergraduate degree at Baylor University. A fourth-generation physician, whose family has served Oklahoman and North Texan families since before Oklahoma statehood, he chose family medicine as his specialty.  Dr. Gerard is committed to helping to advance physicians providing top level rural health care and continue family medicine's proven commitment to improving health outcomes for patients even when they cannot easily access 'big city' hospital and medical systems. He is thankful for the blessing and opportunity of returning to SE Oklahoma to serve our neighbors, and still commonly sees second and third generation families who have been treated by a "Dr. Gerard" in his family tree. He completed his Board Certification in 2006, after residency training at the OSU Durant Family Medicine program, and is a member of the American College of Osteopathic Family Physicians, American Osteopathic Association, and the Oklahoma Osteopathic Association.
Dr. Gerard has also served as an Emergency Department Physician to assist with staffing for many rural communities, including Atoka, Idabel, and Madill among others, and maintains a regular rotation at AllianceHealth Durant Hospital Emergency Department.
Dr. Gerard is actively involved in Durant and surrounding community programs, including volunteering as the Assistant Medical Director of EMS serving Bryan County, completing a term as a board member of the Pregnancy Center of Bryan County, a Bridge (Foster) parent, past service for the free medical clinic, serves on the Regional Trauma Committee for Quality Improvement, and represents LeFlore, Latimer, Pittsburg, Atoka, Pushmataha, McCurtain, Choctaw, Bryan, Marshall, Carter, and Love counties as part of the 9 Member Oklahoma State Board of Health.
Dr. Gerard and his wife Holly are devoted parents to three children, Andrew, Evan and Isabella, and enjoy following their academic and sports pursuits at the outstanding Christian school Victory Life Academy of Durant, and they are active members of Fairview Baptist Church in Durant.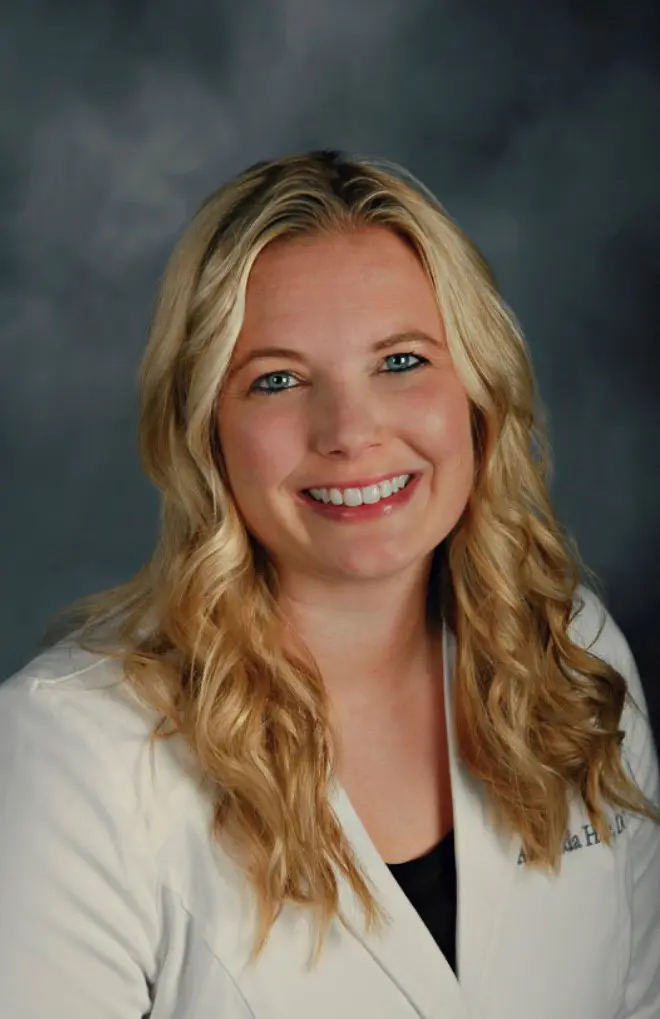 Amanda Hale grew up in Dickson, Oklahoma. She completed her undergraduate degree and medical school at Oklahoma State University. She moved to Kingston, OK with her husband and completed her Family Medicine Residency at AllianceHealth Durant in June 2019. She currently practices outpatient Family Medicine at AllianceHealth Durant. Dr. Hale has been a core faculty member for the Family Medicine Residency Program since June of 2021. When not working she enjoys hunting, fishing, and spending time with family at Lake Murray.